Latest News
January 2018
Geartronics/MoTeC M1 Partner package continues success.
Throughout 2016 & 2017 we've been working in close colaboration with
Race Data Systems
to write our advanced gearbox control strategies into the MoTeC M1 ECU firmware. For those readers who are not familiar with the M1 platform, it allows certified developers to add their own control strategies into the base "GPA" & "GPR" engine control firmware. Obvious applications to benefit from this technology include things like gearbox control, diff control, launch/traction control etc. Whilst we appreciate that MoTeC provide their own gearbox control software in the form of their "GPRP" package, we have taken things several steps further to create something better and more suited to a wider range of applications. In fact, we will not provide paddleshift hardware for the M1 platform unless it's using our own software package. This actually applies to all other 3rd party control systems - we do not supply hardware for use with any ECU with internal gearbox control, except MoTeC M1 running our partner package.
We have already shipped numerous systems, including several software packages to replace existing GPRP installations, most notably the highly successful Force PC hillclimb car of Will Hall.
The Geartronics/RDS software package also includes several other strategies & refinements not found in the standard MoTeC software, including the following features:
Air-jack controlled automatic engine start
Support for BMW S65 & S85 CANbus throttle control
Support for BMW S1000rr motorcycle electronic throttle
Support for MoTeC CANbus keypad
Improved engine control for turbo applications running individual throttle bodies
Refined launch control for hillclimb applications
Cylinder de-activation for temperature & fuel use management (flat-plane V8)
For further information on these features, please contact Race Data Systems directly on +44 (0)1594 888030
---
Pro GCU3 now compatible with Cosworth ECU's & DBW throttle.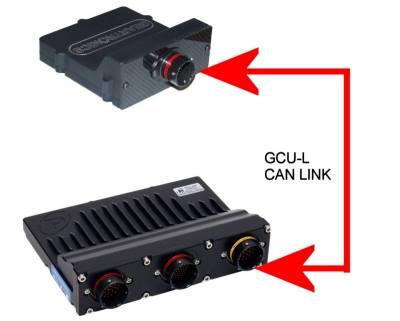 After extensive development, we have now upgraded our GCU3 software to add compatibility with Cosworth ECU's running electronic (DBW) throttles.
Up until now, customers running SQ6 or MQ12 ECU's with DBW throttle had no option but to use Cosworth's own software or an external Cosworth GCU-L gearbox control unit. Many users found that this software was extremely complicated to setup and usually relied on the expertise of a Cosworth engineer to achieve a satisfactory result. The requirement to use a Cosworth system was because the electronic throttle blip could only be controlled by the proprietary CAN link, unlike some other ECU's that allow a blip command by conventional analogue signal. This ruled out the use of a 3rd party gearbox controller unless it could emulate the GCU-L CAN data stream, which is exactly what we have done. The system was tested for the first time in a Metro 6R4 rallycar with a Nissan V6 engine, and we're pleased to say that it worked flawlessly. Only two wires need connecting to the Cosworth ECU - all torque control, sensor measurement & dashboard interface is done via a high speed CANbus link.
Click here to see a
shakedown video
---